BYSTANDER- Beverley October 2018
Video by Fionn Mulholland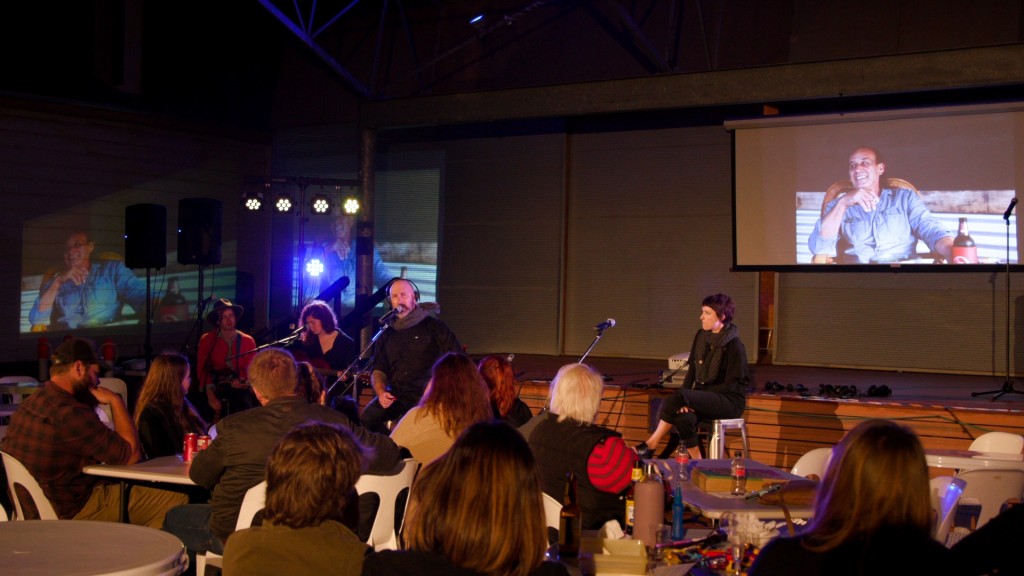 Image Fionn Mulholland
Image's Holly Garvey. Music Composition, Holly Garvey, Tom Garvey, Mark Storen
Bystander is a project that takes the real life experiences of people living in a community and turns them into performance.
Whiskey & Boots (Mark Storen and Georgia King) with photographer Holly Garvey and musician Tom Garvey were artists in residence at Beverley Station Arts throughout September and October 2018.
With the help of Beverly local, Bruce Denny, Georgia and Mark collected real life stories and experiences from people living in the community of Beverly.
Through the magic of theatre, music, photography, verbatim theatre and using the exact words of each participant, the stories were retold by Georgia and Mark in a one off performance for the community. Some of the stories you might know well, some you might not know at all.
These accounts were turned into a performance at The Platform Theatre on October 20th and resided in the Beverley Station Arts gallery as an interactive installation, experienced by the community of Beverly from October 21st until November 11th
Bystander in Beverly hoped to open people's eyes and hearts to the experiences we share day to day and to celebrate community with the people living around us.
Hi Georgie & Mark,
Just a quick note to say a huge thank you for Saturday night in Beverley. I really didn't know what was going to happen, but was so impressed with the night and how you were able to portray the people of Beverley you interviewed. I just wish more would have been there to see your talent. I just loved every interview that you did with our Beverley folk. It gave me an insight personally to their lives and perhaps why they have made Beverley their home. The accents, the facial expresssions, the stance, you were the people you interviewed, every bit of the night was wonderful. No maybe it was a bit chilly!
But I loved what you did. Congratulations on a great night.
Many thanks
Jenny Rayner
The people of Beverley who generously shared their stories with us
Bruce Denny, Tony Jackson, John Maxwell, Kristy Parker, Jodie Bell, Jenny Rayner & Joey Walter
Images Holly Garvey