Benjamin & Me
Benjamin & Me
Benjamin is Will's best mate in the whole wide world. Benjamin is also a dog.
One morning, Will wakes up with an idea. He has decided to build the first ever boy-dog operated flying machine. And so, this coming-of-age adventure takes to the skies…
Follow the extraordinary journey of this young boy, his dog, their wild imagination and a ukulele. The show features a smattering of songs, crazy contraptions and illustrations by visual artist Jacinta Larcombe.
Benjamin & Me is a show for families and adventurous adults. It's the newest work from award-winning writer and performer Mark Storen (The Polite Gentleman), and is the debut production for his new company Whiskey and Boots.
NOMINATED Best Performance Award, Mark Storen at the 2015 Blue Room Theatre Awards
REVIEW Stagewhisphers AwesomeFestival/Blue Room Season

theAUreview Benjamin& Me- Awesome Festival/Blue Room Season
REVIEW Artshub- AwesomeFestival/Blue Room Season
---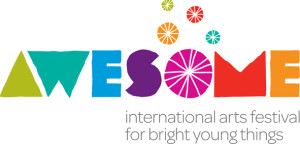 Benjamin & Me was part of the 2015 AWESOME Festival and supported by Creative Partnerships Australia through MATCH.